Welcome to the world of efficient AI benchmarking. Whether you are an established industry player or a newcomer, find the highly accurate and reliable benchmarks, indices, and rankings for your AI projects with the Global AI Ecosystem Rankings.
Advanced ML & AI algorithms
Comprehensive coverage and flexible analytics
Global AI Ecosystem Rankings, Indices, and Benchmarks
Comprehensive benchmarking service that has been designed to provide accurate and reliable insights into the ever-changing AI market. It offers extensive coverage and exceptional flexibility, ensuring that you never miss out on any opportunities or insights.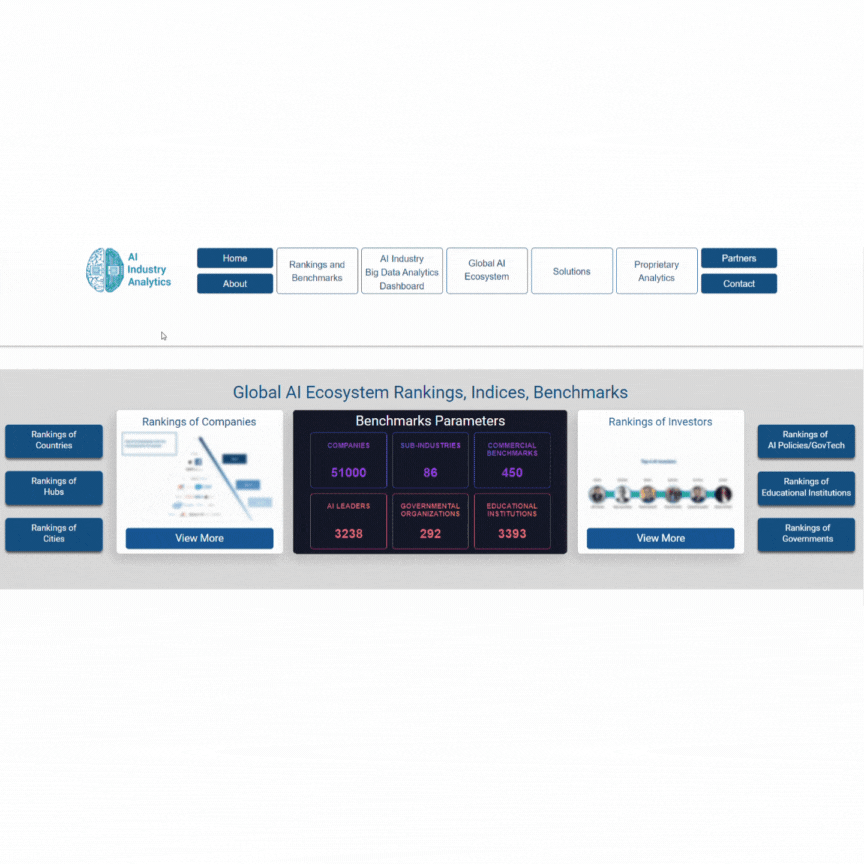 Industry-specific metrics to accurately assess the effectiveness of your AI projects. These benchmarks are an essential tool for any individual or business looking to gauge their performance in the market.
Big Data Analytical System
An advanced tool that is designed to process and analyze large volumes of data. The system is structured to support the Global AI Ecosystem Rankings, Indices, and Benchmarks, providing accurate and reliable insights on the market.